How Do I Enter a Nursing Home?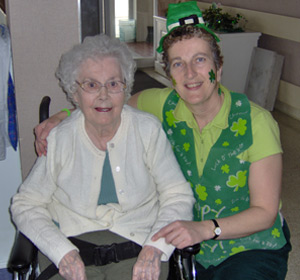 The Department of Social Development must approve all admissions to Nursing Homes. Staff from the Department will decide your eligibility by looking at your long term health care and social needs.  If these are greater than what you, your family and the community can provide, you may be eligible for nursing home care.
For more information contact the Single Entry Point Office 1(866) 441-4340 or your local Extra Mural Unit 1(506) 623-3000 (Miramichi area).
What Happens?
After the Department determines your eligibility, they will send your name to all of the nursing homes within 100km of your home. When these homes have a vacancy, they must select residents from the approved list. You will need to complete the Home's application as well. Our fax number is 778-0193 or contact Reception, (506) 778-6550.
Which Nursing Home?
When you are eligible for admission, you can make your preferences known by applying directly to the nursing home you prefer or by letting the assessor know. We suggest you choose more than one. Also, if possible, visit the homes in the area before you make your decision.
What if I'm not offered the nursing home I want?
If there are no vacancies in the nursing home you prefer, you may have to consider going to another nursing home within 100 km of your home. You are not obliged to accept a bed in a home where you do not understand the language spoken.
What if I don't want to go to the nursing home offered to me?
You are allowed one refusal. If you refuse a second placement, the Department will take your name off the waiting list and reassess your situation. If you cannot get into a nursing home you prefer, you may choose to accept a bed at another home and apply to transfer there later. Most people usually go to the home of their choice. If you are in the hospital waiting for a placement, be sure to ask about nursing home placement policies.